Posted by Greg on 11/12/2013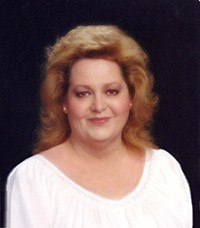 Recently we lost a great friend to the dog community. Linda Arndt was the first person I interviewed for the blog articles and was very patient and helpful. We never got around to publishing this article, so in respect to Linda, we would like for everyone to know how amazing Linda truly was. 5 Kuranda beds will be donated to Linda's favorite shelter.
Linda Arndt was a devoted artist, teacher, and dog lover. Linda's lifelong love of Great Danes evolved into the study of canine nutrition and bone growth problems. As a Dane breeder, she observed dogs that had nutritional imbalances and developmental growth problems. Interested in learning more, she became involved in feed trials at a local kennel. She discovered that there was a correlation between the ways in which the Danes were fed and how they were growing. She found that certain nutrients in the food help the dogs grow slowly and evenly.
After Linda retired from teaching fine arts and ceramics at Ball State University in 2006, she was able to devote more time to Great Dane breeding and nutritional consulting. While she kept the number of dog litters low -- about one every two years, her training as an artist allowed her a keen eye for beauty. She could tell which two Danes would complement each other for the best results in breeding.
Great Danes need their owner's help in maintaining their Great Dane image. Like other very large or very small breeds, Great Danes would eventually become closer to an average weight of 40-50 pounds if left alone. Linda understood that with Danes she could not leave a bowl of food available all of the time. Sometimes the dogs would not get hungry and would not eat enough. Other times, they would overeat, causing growth problems and other nutritional issues.
Linda's Great Danes were fortunate to have an owner who not only adored them, but also made their health and comfort a top priority. Danes are surprisingly fragile for such large dogs. They shouldn't lie on tile or a concrete floor because it is hard on their joints. The elevated design of the Kuranda beds helps keep the dogs off the floor. It also allows air to circulate, which keeps them comfortable. Great Danes are very sensitive to heat and cold, and they like to be within their comfort zone for napping and sleeping. Linda made sure their Kuranda beds had the optional fleece pad to keep her dogs nice and cozy.
Linda's dedication to solving bone growth problems has led to many changes in canine nutrition worldwide. She was instrumental in improving animal and human nutritional health. There was so much more she wanted to do but sadly ran out of time. She is recognized as a humanitarian and will be greatly missed.