Posted by Carol on 12/14/2013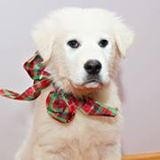 In less than 48 hours supporters of Big Fluffy Dog Rescue in TN donated beds for two local shelters and lots of other needed supplies. GREAT JOB GUYS! 12/14/13
"We have selected two shelters where we think we could make a difference for all of the dogs. We are setting a goal of getting as many Kuranda beds donated that we can so that each run has a bed so the dog off the cold, wet concrete floor and steel bowls so that every dog has a bowl for food and water that can be easily cleaned. Slip leads so dogs can get out for exercise. Those are the most basic things needed: Shelter, food and water, and exercise."
Laura Bradway Mangano Just donated !!!!! Yeah !!! Merry Chrustmas BFD
Debbie Bender XL Kuranda bed on its way!